Writing in the FP – SOUTH WALES (Cardiff)
This course will provide you with many excellent practical ideas to help you raise standards in writing. It will explain how a consistent approach that develops through clear stages, raises standards.
---
Target Group: FP Leaders, TAs, Teachers
Course objectives
developing writing throughout the FP - early mark making/emergent writing extensive list of suggested activities
top tips and hints on raising standards in writing
clear messages on 'the importance of talk'
information on how oracy, reading and writing correlate together to raise standards in writing
an exemplar emergent writing policy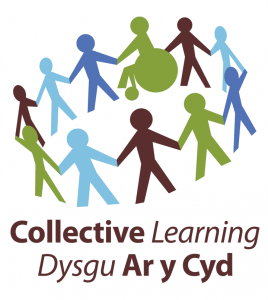 Course Presenter: Cath Delve
FOUNDATION PHASE/ OUTDOOR LEARNING/ WHOLE SCHOOL ISSUES - 
Cath Delve provides training, guidance and support to schools and LEAs all over Wales. Her courses cover a wide range of topics such as creating independent learners, outdoor learning, pupil voice and well-being, raising the attainment of boys, progression in continuous and enhanced provision, planning and the curriculum, being an effective Foundation Phase leader, literacy, numeracy, creativity, assessment, raising standards through display, transition, moving towards the new curriculum, developing the role of support staff and the exemplary delivery of the Foundation Phase. Some of her initiatives such as 'Freaky Friday,' 'Igloo' and 'Messy Monday' have been implemented and used by schools all over Wales and into England. In addition to working for Collective Learning as a course provider Cath Delve is also an
independent educational consultant
working alongside many, many schools all over Wales to help them improve their environments, provision, curriculum, everyday practice with a view to raising standards and moving forward in every way.
Search for Courses
Course Location: South Wales - Cardiff
CARDIFF:
Future Inn, Hemingway Road, Cardiff Bay CF10 4AU
START TIME: 
8.30am coffee and registration for a 9.00am start
https://www.futureinns.co.uk/cardiff/