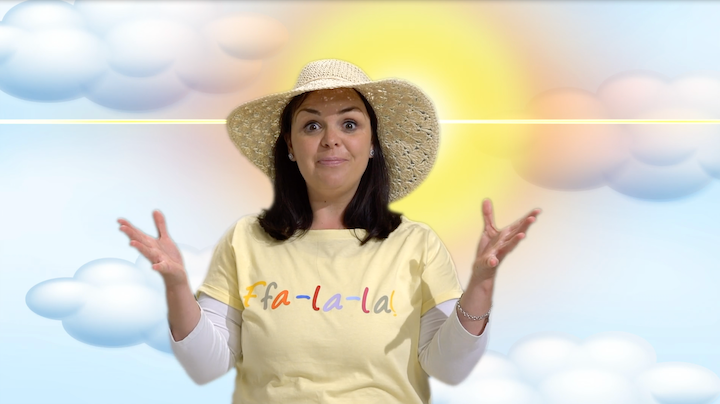 Welsh 2nd Language Resources – Foundation Phase – Online
It is a pleasure to introduce 'Singing Welsh Language Patterns with Ffa-la-la'. Our resource gives you the tools to teach Welsh language patterns with confidence, and to motivate your pupils to learn and enjoy Welsh.
---
Target Group: PS1 Teachers, PS2 Teachers
Any school using the Ffa-la-la resource will be giving pupils a valuable experience. Pupils will be provided with a good foundation in Welsh language patterns, which will develop their linguistic skills from Foundation Phase to Year 6.
The Ffa-la-la resource supports and enhances the teaching of Welsh in the Foundation Phase by teaching the 'Continuum of Welsh Language Patterns' using a creative approach. These 20 language patterns are the basis of the Ffa-la-la resource, which is imaginative, inspiring and fun!
This flexible resource is made up of a collection of  pre-recorded lessons,  songs, creative activities and written activities designed specifically for non Welsh-speaking practitioners to use in English medium primary schools.
The activities presented in this resource allow practitioners to develop pupils' understanding and enjoyment of the Welsh language, and includes helpful tips for their own language use and understanding.
Special Offer for Whole School Resource
Buy all three Resources to teach the whole school Welsh, saving £200 when purchased all together CLICK HERE.
Course Presenter: Carys Gwent
WELSH - Carys Gwent
is a former teacher now working on a freelance basis, developing Welsh Language skills through music and creative activities in English Medium Primary Schools. Last year Carys Gwent was invited by the Welsh department in CSCJES to work with schools to develop Incidental Welsh. As a result of this project, Carys has now launched a Teacher Training Programme and teaching resources to train and support teaching staff by means of an innovative and creative methodology that she has developed.
Course Location: Invoiced School
Online Courses
Train all your staff, whenever it suits them and you!
Our ONLINE courses are digital downloads, and so can be played whenever and wherever it best suits your staff and setting. Once purchased you may download and repeat them any number of times. The courses come as a set of training sessions along with all the resources and printouts that would usually be handed out on our ordinary attended training courses. Our consultants have worked tirelessly to bring these courses to you at this difficult time when it is so hard to meet.  We hope the mix of pre-recorded lessons and digital presentations still carry a little of that personal, down to earth feel Collective Learning courses are known for. When ordered a link will be sent to the email address you've provided which gives you access to our digital platform, from which you can view and download your course.