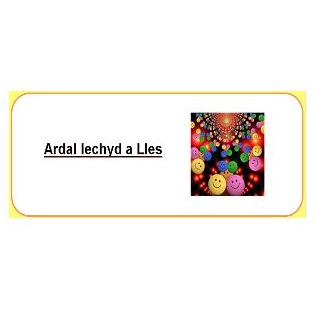 25 Arwyddion ystafell ddosbarth – Yn Gymraeg gyda ffin felen – Cath Delve
Set o 25 yn barod i argraffu Arwyddion Dosbarth
---
Target Group: N/R Teachers, Primary Teachers
19 arwydd ardal

6 arwydd AoLE cwricwlwm newydd
Mae'r arwyddion yn cael eu danfon yn electronig, felly gallwch eu hargraffu pa bynnag faint yr hoffech iddynt fod, drosodd a throsodd!
Course Presenter: Cath Delve
FOUNDATION PHASE/ OUTDOOR LEARNING/ WHOLE SCHOOL ISSUES - 
Cath Delve provides training, guidance and support to schools and LEAs all over Wales. Her courses cover a wide range of topics such as creating independent learners, outdoor learning, pupil voice and well-being, raising the attainment of boys, progression in continuous and enhanced provision, planning and the curriculum, being an effective Foundation Phase leader, literacy, numeracy, creativity, assessment, raising standards through display, transition, moving towards the new curriculum, developing the role of support staff and the exemplary delivery of the Foundation Phase. Some of her initiatives such as 'Freaky Friday,' 'Igloo' and 'Messy Monday' have been implemented and used by schools all over Wales and into England. In addition to working for Collective Learning as a course provider Cath Delve is also an
independent educational consultant
working alongside many, many schools all over Wales to help them improve their environments, provision, curriculum, everyday practice with a view to raising standards and moving forward in every way.
Search for Courses
Course Location: Invoiced School
Online Courses
Train all your staff, whenever it suits them and you!
Our ONLINE courses are digital downloads, and so can be played whenever and wherever it best suits your staff and setting. Once purchased you may download and repeat them any number of times. The courses come as a set of training sessions along with all the resources and printouts that would usually be handed out on our ordinary attended training courses. Our consultants have worked tirelessly to bring these courses to you at this difficult time when it is so hard to meet.  We hope the mix of pre-recorded lessons and digital presentations still carry a little of that personal, down to earth feel Collective Learning courses are known for. When ordered a link will be sent to the email address you've provided which gives you access to our digital platform, from which you can view and download your course.