Biography
EARLY YEARS / WELLBEING – Angela Coates is an Independent Educational Consultant and part time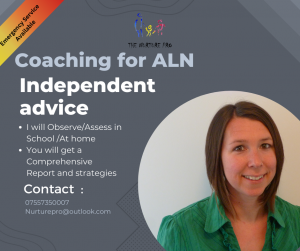 Teacher with over fifteen years of experience working in the early years and primary setting. Angela has spent the last eight years in the Nurture Unit where she developed a reputation for successfully managing the most challenging classes.
Angela Coates' role as a part of running the Nurture unit includes advisory work for Mainstream Schools. Pupils in her care attend both settings. Therefore, she has experience of overseeing the fusion of Nurture and Mainstream classes.
Angela continues to work as a classroom practitioner 2 days a week but now she runs training courses for schools/parents/educational bodies etc. This allows her to keep her finger on the pulse and remain up to date with current working practice.
Angela's main degree was in Language and Communication, She is an NGN (Now Nurture UK) qualified Nurture Teacher and level 3 OCN Forest School practitioner.
Angela is passionate about Nurture and continues to support and guide teachers in the Mainstream and Special Educational settings to successfully deliver the Nurture Curriculum.
For ALN coaching and independent advice, contact Angela Coates directly: 07557 350007
email: nurturepro@outlook.com