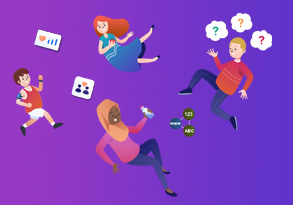 Health & Wellbeing AoLE Online Course – Cath Delve and Karen Mills
This Online course costs £400 plus VAT. This entitles the purchasing school unlimited access for 6 months.
Are you ready to implement the new Health and Wellbeing AoLE?
What changes will you need to make?
This course will provide practical strategies for auditing your current provision and ensuring effective implementation of the new curriculum.
---
getting ready for the new AoLE for Health & Wellbeing
identifying the important changes - what is the same and what is different about the new and old curriculum?
unpicking and understanding the language of the new curriculum
identifying the key knowledge and skills and making links to the the four purposes
identifying effective approaches in Health & Wellbeing teaching
developing an action plan for implementing change back in school
---
What people say about the Health and Wellbeing course...
"Excellent delivery! Informative course - feels as if I am more aware of the H&W AoLE. Lots to share back at school. Both presenters are very experienced, knowledgeable and well aware of what school is like on a day-to-day basis! Thank you!"   Course Delegate Oct 2019
"Excellent course. Up to date information regarding the new curriculum. Very useful resources and very excited about the new changes to education. Diolch yn fawr"  Course Delegate Oct 2019
"Inspirational. Feel the most prepared and confident to face the changes that I have done since the introduction of Donaldson!"   Course Delegate Oct 201